Pitchou
Administrateur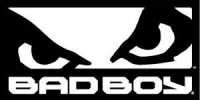 Hors ligne



Inscrit le: 20 Avr 2011
Messages: 6 480

Posté le: Jeu 4 Avr - 11:07 (2013)

 

   Sujet du message: Wildstar

---

Wildstar Wednesday Reveal: ArenasMar 3rd, 2013 at 8:02 PM by CoreyJenkins
This ring ain't big enough for the ten of us!

Today the good folks at Carbine Studios released some more juicy information about their upcoming MMO

WildStar

.

While a lot of fans were glued to their computers hoping they might get a reveal on the two new classes or races that have yet to be announced (I was one of those people), we ended up getting some interesting new information regarding Arenas in this WildStar Wednesday news release.



PvP Elder Game


When most MMO players think about a typical PvE experience they almost automatically get swept away by thinking about "End Game" or the "Elder Game" as the

WildStar

crowd likes to call it.
Having a significant number of things to do once you hit level cap is extremely important to the longevity of any MMO on the PvE side of things, but what about PvP?
PvP oriented players will be happy to learn that the folks at Carbine Studios find that PvP Elder Game is just as important as its PvE counterpart.

Lead PvP Designer, Jen Gordy, had this to say:


Citation:
"The PvP developer approach to PvP content is very similar to how WildStar PvE developers approach PvE content. We want to provide play opportunities for many types of players, which includes offering different PvP Elder Game options."




And while we know of other Elder game PvP types (Warplots, Battlegrounds) this WildStar Wednesday focused mainly on the Arenas, so let's dive in!


We'll Settle This In The Ring


How do Arenas work exactly?
Arena teams are formally created teams, meaning a player must create his/her own team and invite members to it.
Team sizes include 2v2, 3v3 and 5v5. Players will be able to belong to one team for each match size, meaning they won't be able to join multiple 2v2 teams, but they will be able to join a 2v2, a 3v3 and a 5v5 team simultaneously if they wish.


In other MMOs that have arena teams, such as World of Warcraft, arena matches are typically single elimination match-ups; meaning that as soon as you go down, you're out for the rest of the match.


WildStar

is taking a bit of a different approach, however. Instead of having single elimination match-ups, each team will have a set amount of shared "lives"; meaning that instead of being taken out of the match when you get that unexpected laser to the face by the enemy Spellslinger, you'll use one of your team's lives in order to come back to the fight.
The goal is to get the opposing team to use up all of their lives and then mop up the rest of the opponents on the battlefield.
Giving teams a shared number of lives during match-ups will hopefully allow for more interesting game play; making it possible for teams to make a comeback even if it loses a healer, for instance, to an early enemy rush.
On the topic of Arenas Jen says:


Citation:
"The Arena Elder Game aims itself at players who thrive on challenging skill play, a competitive environment, and small team tactical play. This Elder Game type also lends itself well to (future!) development of tournaments/e-sport systems, which deepens attachment to the challenge and progression of the Arena system."






The Battle Field And Future Developments


Players who manage to get in to the WildStar Beta once it goes live will be happy to find that the first arena map will be available for play-testing.
While there will only be one map available, at least for the initial beta phase, it's clear that the team behind WildStar is thinking about PvP way beyond beta as well.


Citation:
"Much of the competitive nature for PvP Elder Games is enhanced through features which elevate player status or notoriety. Web support (such as PvP leaderboards, profile pages and reports), spectator modes and support for streaming tools are items which we are either looking to tackle for launch or are putting on a wish list for future development." says Jen Gordy.





The Arena systems alone sound like they will be pretty robust. Combine this with Battlegrounds and Warplots and I think

WildStar

will have a very happy PvP community when it comes to Elder Game content.
Be sure to go and sign up for beta and check out the official

WildStar

website for more information. If you'd like to view the full

WildStar

Wednesday article, you can do so here.
Keep checking those emails for beta invites. See you in game!
Corey "Crimzen" Jenkins


Source : Zam
Lien : http://www.zam.com/story.html?story=32138
_________________
Dans le doute frappe encore...
Courir c'est mourir plus loin !